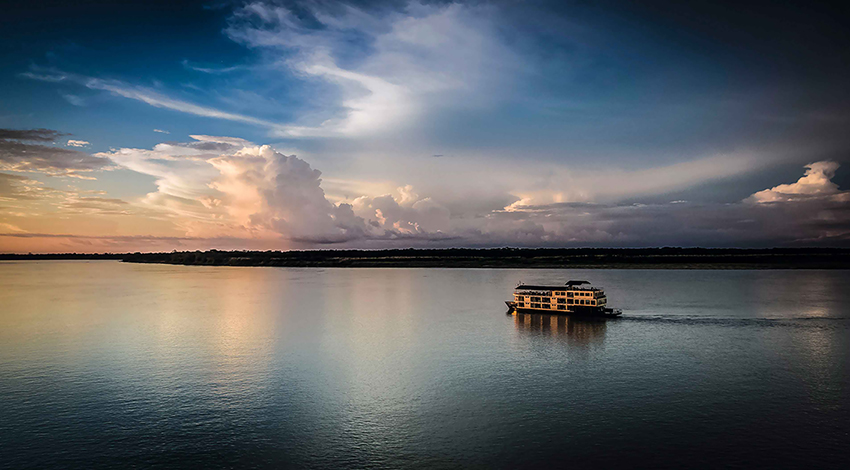 Recharge together as you immerse yourself in the wonders of the Amazon Rainforest, the most bio-diverse place on earth. Bask in the beauty of the thousands of plant and animal species – from arum lilies and jungle orchids to anacondas and black caiman – and surround yourselves with some of the most stunning and unique natural scenery. The Amazon is the ideal place to come together as you disconnect from the distractions of the day-to-day.
What better way to experience one of the most magical places on earth, than from the very river that feeds and fuels its flora and fauna. Take in the jungle from a different perspective as you navigate the Amazon River and its principal effluents, and delve into the breath-taking Pacaya Samiria Reserve accompanied by knowledgeable and experienced naturalist guides. LimaTours' Amazon Star features a highly skilled staff, modern facilities, and comfortable cabins with special amenities, perfect for a romantic getaway.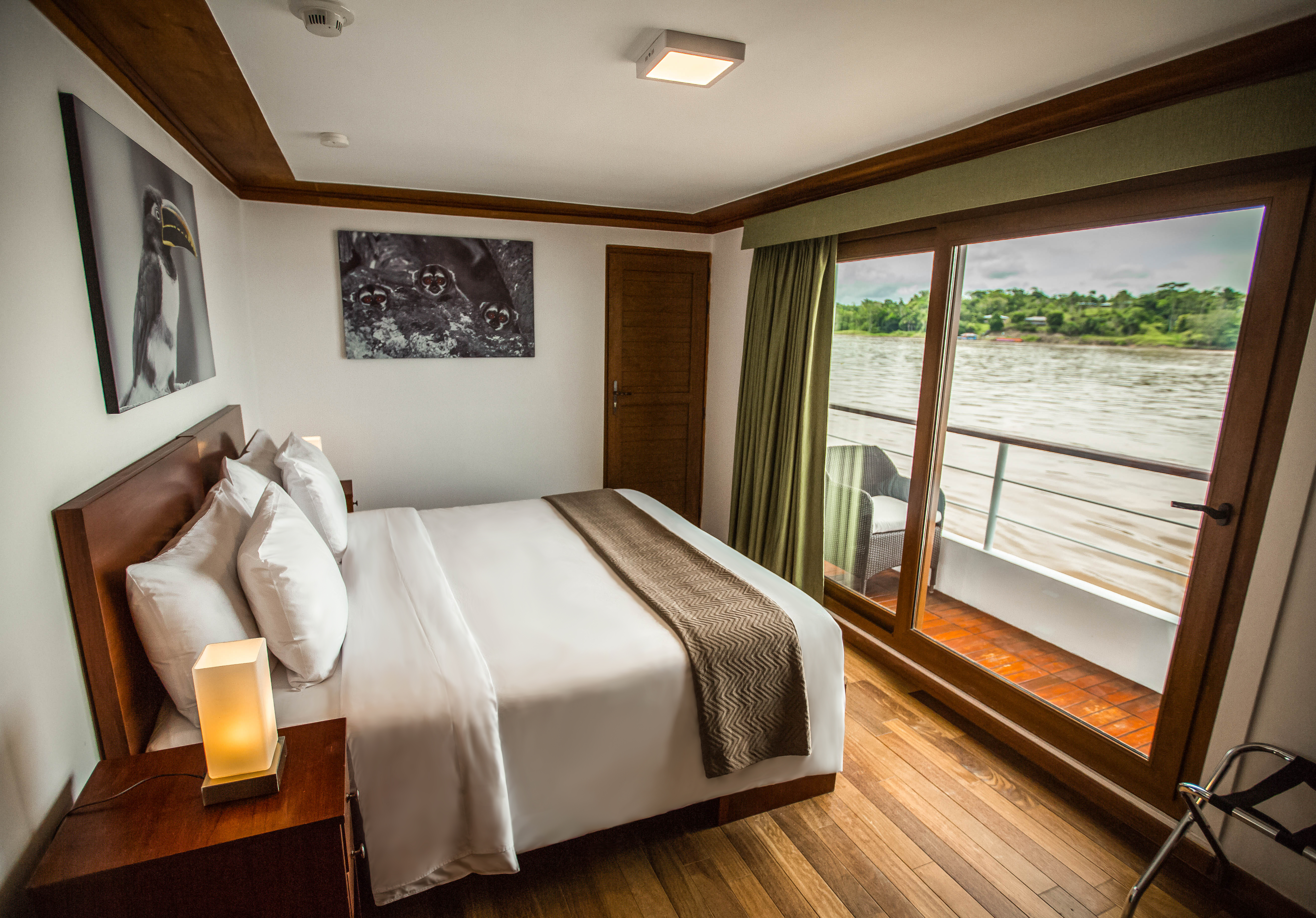 Each air-conditioned cabin includes a private balcony from which you can take in the surroundings and enjoy the unspoiled silence of nature. Alternately, spend an intimate morning reconnecting as you watch the sunrise through the floor to ceiling windows, from your bed.
Choose from a variety of on-and-off board activities; there is something for every kind of traveller. Come together for a couples cooking class and learn to master one of Peru's star dishes, or request a picnic for two on one of the many, quiet river effluents. Couples can get active and explore the river on paddleboards and/or hop into our two-person kayaks for an adventure into the Reserve. Those looking to get closer to the local fauna can take a swim in the river and convene with the mythical pink river dolphins, or stroll hand in hand through the forest by night, looking to spot one of the jungle's many nocturnal creatures.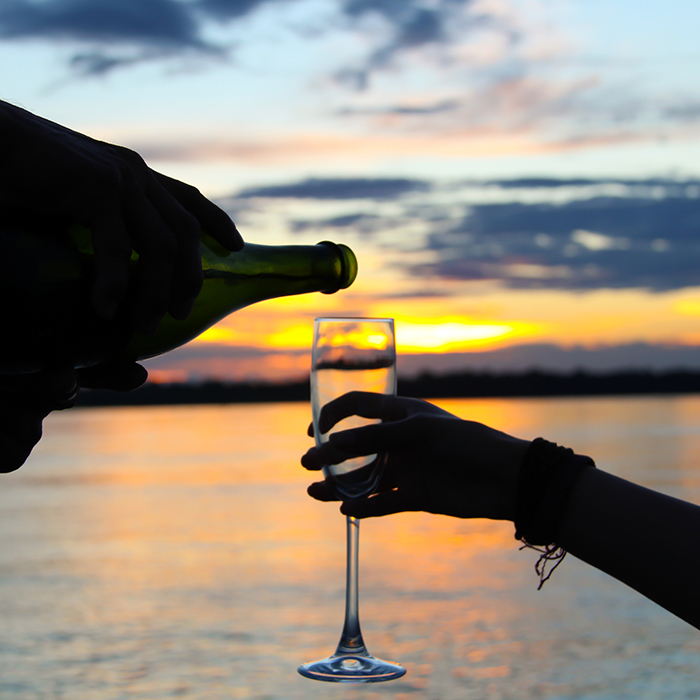 After a long day, take a moment to relax and share a crisp glass of champagne with your loved one while watching the sunset over the Amazon from one of our many decks, or from the privacy of your balcony. As night falls, you can watch the sky fill with stars from our out-door restaurant while you enjoy a private dinner for two.
Choose from one of the three, tailored programs offered – 4 days, 3 nights; 5 days, 4 nights; or 8 days, 7 nights – and take the time to reconnect with nature and each other.