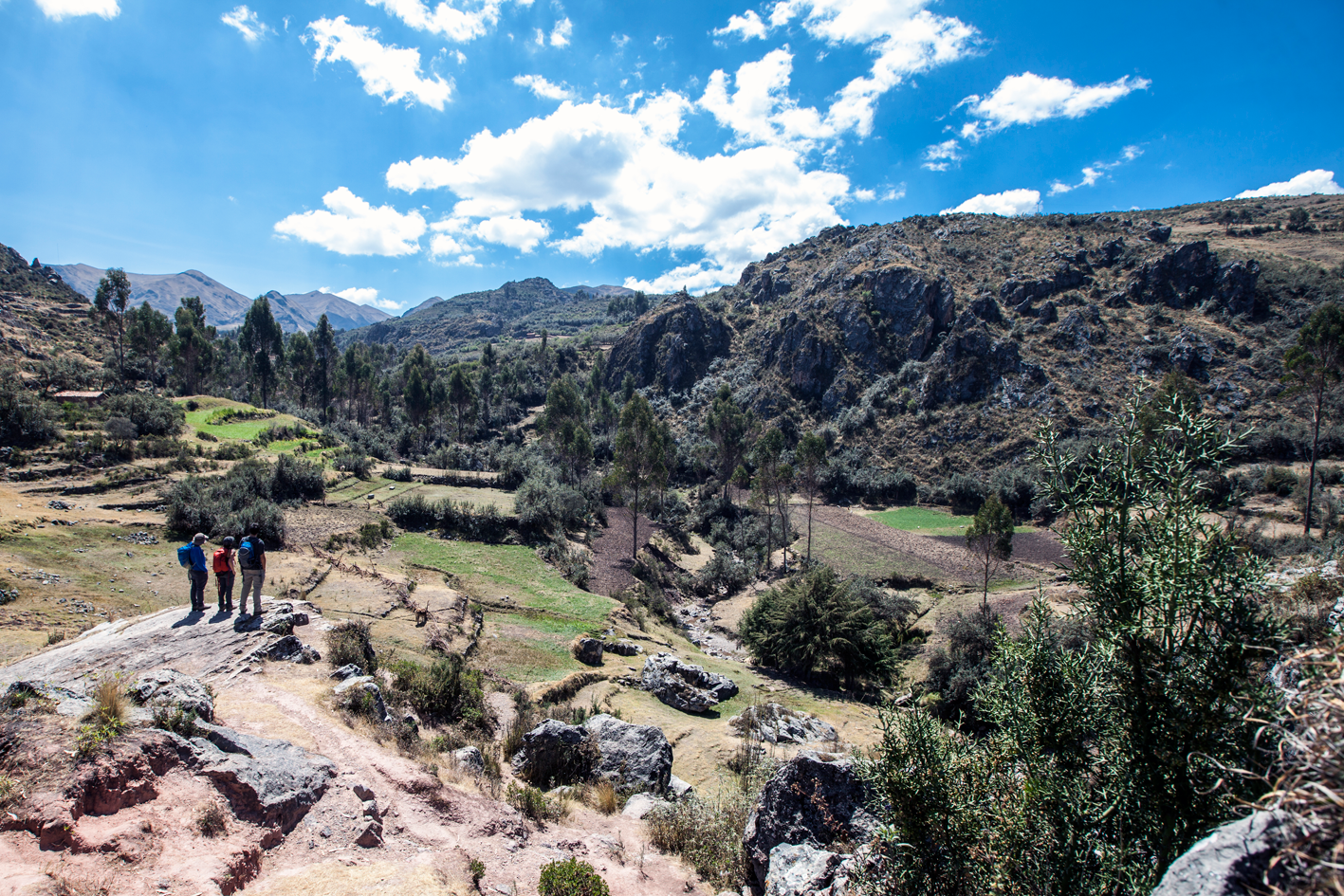 For its rich history and its natural beauty, Cusco is one of the favourite places for trekking lovers, who arrive at the city to start their adventure through a famous route worldwide: the Inca Trail to Machu Picchu.
However, only 404,000 people a year have the opportunity to walk this road due to the restriction of quotas provided by the Regional Office of Culture of Cusco. It means that spaces are covered in a short time, and the reservations are made months in advance. So what do the other hiking enthusiasts do if they don't get the desired ticket?
For them, the 'Imperial City' saves some other incredible full-day routes that visit natural formations, archaeological sites that are not very crowded or towns that keep alive their Inca heritage with their customs to this day.
1. Balcon del Diablo (Devil's balcony)
Enjoy the trail surrounded by eucalyptus and queñuales to the Balcon del Diablo, a rock formation created by the erosion of the water from the Chakan river. On route, you will find archaeological remains that show the importance of this place during the Inca times, like fonts, terraces and carved stones.
2. Huilloc – Punamarca
What makes Cusco and incredible place, besides its Inca past, is its communities. Huilloc, for example, is a little town that maintains its traditions in their houses, their clothes, the way they live and how they divide work. Some kilometres away is Pumamarca, an archaeological centre with terraces, 'chulpas' (towers) and canals. From there, you can walk for two hours to Ollantaytambo in the Sacred Valley, the 'living Inca town'.
3. Maras – Moray
Two of the famous attractions from Cusco get together in a walk with a beautiful view of the Vilcanota mountain range. Moray was an agricultural laboratory where the Incas planted different types of food and found ways to improve them or determine the best microclimate for them to develop. Two hours away are the salt mines of Maras, with more of 3,000 wells built on the slope of the Qaqawiñay mountain. An impressive place.