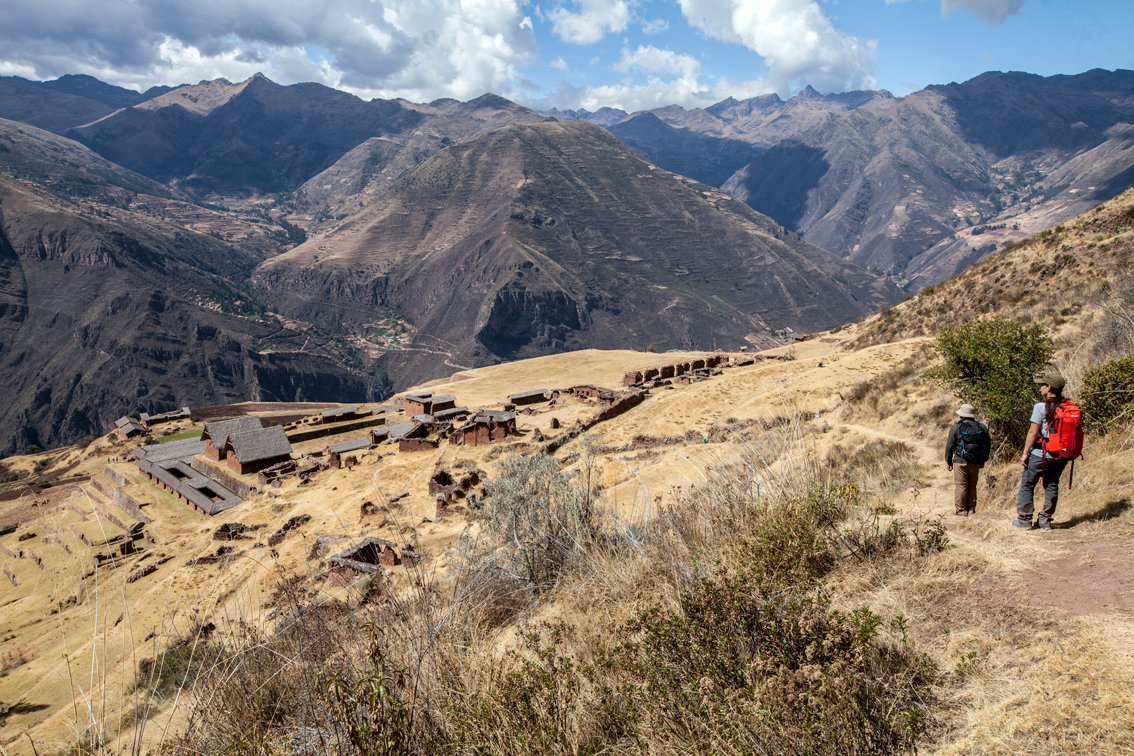 As we showed you in this post, Cusco is not only the Inca Trail. The trekking alternatives in the 'Imperial City' are wide, both for archaeology lovers to for those who enjoy contemplating beautiful natural landscapes.
Find out more full-day routes and experience a different side of Cusco.
4. Chinchero – Urquillo
Chichero is a community that combines Inca tradition and Colonial heritage. The Old Palace, built by Tupac Inca Yupanqui, serves as the basis for the church built by the Spaniards, beautifully decorated with the typical murals of the Baroque Style from Cusco. From there begins the descent to Urquillos in the Sacred Valley, through a well preserved Inca trail and surrounded by vegetation.
5. Huchuy Qosqo
The trail to this archaeological site ('Little Cusco' in Quechua), can be exhausting but it is worth the effort. The Inca road that takes you there passes next to the Piuray lagoon, with a spectacular view of the Urubamba mountain range. In Huchuy Qosqo, you can see colcas (storage buildings) and kallancas (large rooms used for meetings or to lodge high officials of the empire), made with polished stone and parts made of clay and adobe. A great choice for the adventurers.
6. Choquechaca
Visiting Choquechaca is a big opportunity to learn more about the Andean culture. After your walk all the way there, the local people will share dinner with you and show you some of their daily activities like weaving. The experience is completed with a visit to the Inca citadel of Pumamarca.