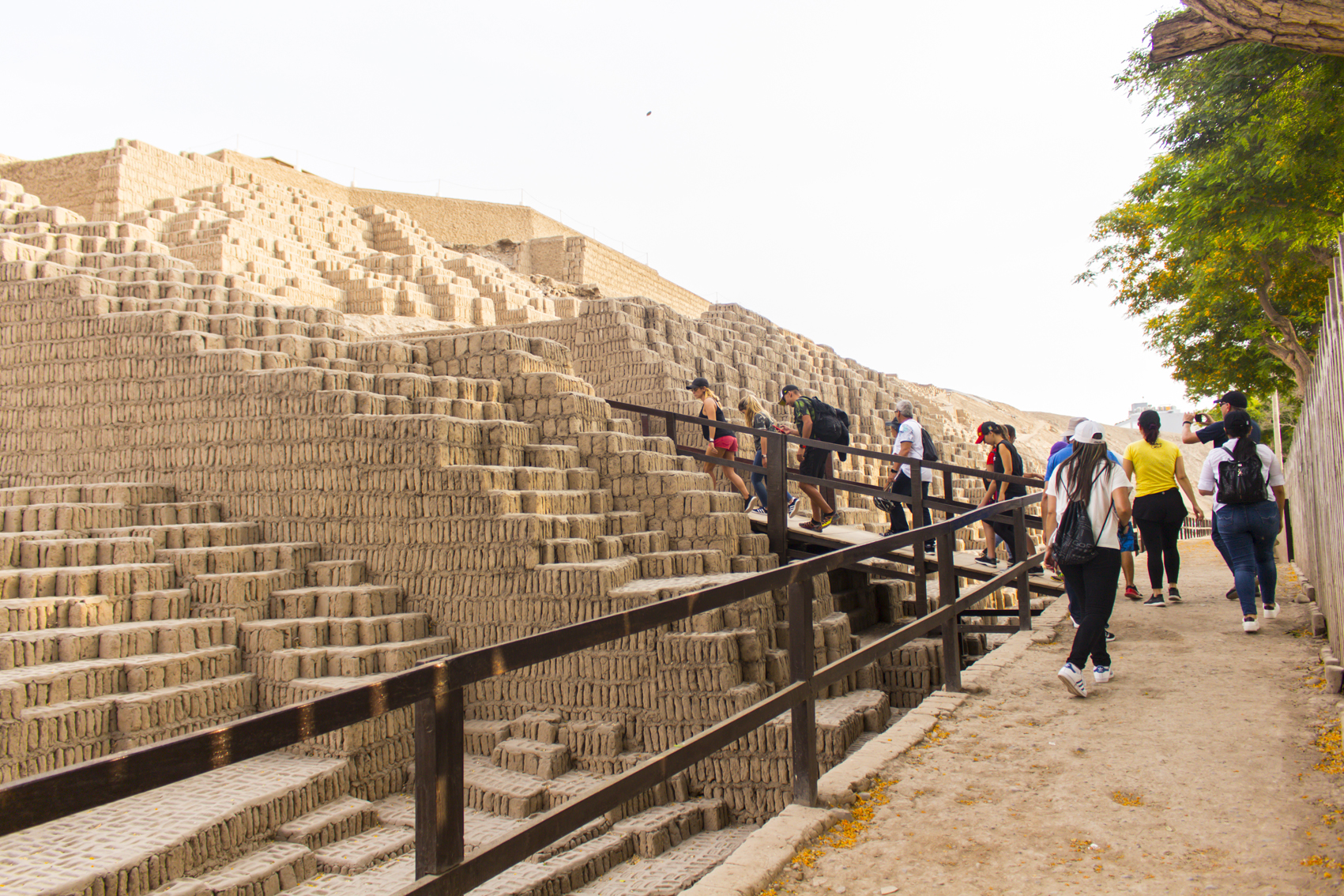 In recent years, several options have appeared in Lima to get to know the city by bicycle; some are gastronomy-oriented, others are focused on a journey through historical destinations. We recently did a tour accompanying a group of Colombian tourists who were effusive to know the city in this way.
The tour departed from the well-known Larco Avenue in Miraflores in towards Mercado 1 of Surquillo. This market has become a point of interest as it is a pantry that has a vast variety of fruits from different regions of the country. We were greeted with natural juices of chirimoya and lúcuma, flavours to which our guest foreigners were strangers but to which they immediately enjoyed.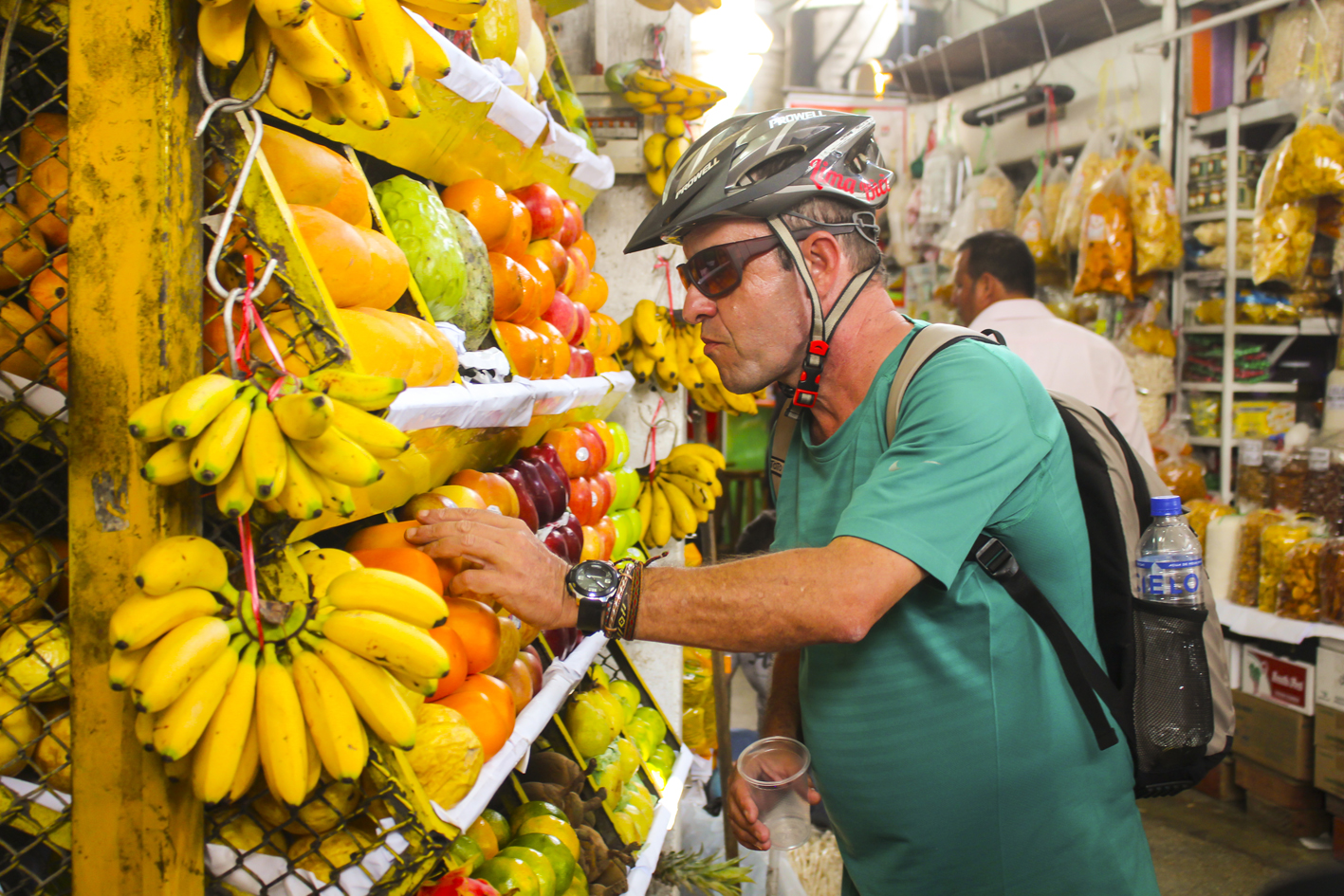 The tour continued to El Olivar forest in San Isidro and then to the pre-Columbian archaeological site of Huaca Pucllana, where we walked through its plazas and pyramids. While the sun was setting, we got back on our bicycles to go to the seafront from where we had a privileged view of the sunset over the Pacific Ocean while enjoying a coffee.
What this experience provides is to enjoy not only the destination but the journey. The approach to the local culture is lived at the same level from where it happens, allowing us to appreciate the whole panorama and not lose sight of the curiosities that a city as peculiar as Lima offers.